Tom Brady may be best known for his football skills, but he's no stranger to the real estate industry, either. 
Throughout his career, the Tampa Bay Buccaneers quarterback has, with supermodel Gisele Bündchen, acquired property across the US, including a chic Tribeca apartment and an oceanfront mansion in Miami. However, their portfolio is expected to be split in the coming months, as their divorce is finalized.
The sporting legend's property portfolio includes some of the world's best homes, though it is unclear how it will be divided. Here, we explore their most impressive estates. 
Tom Brady's houses – the multimillion-dollar empire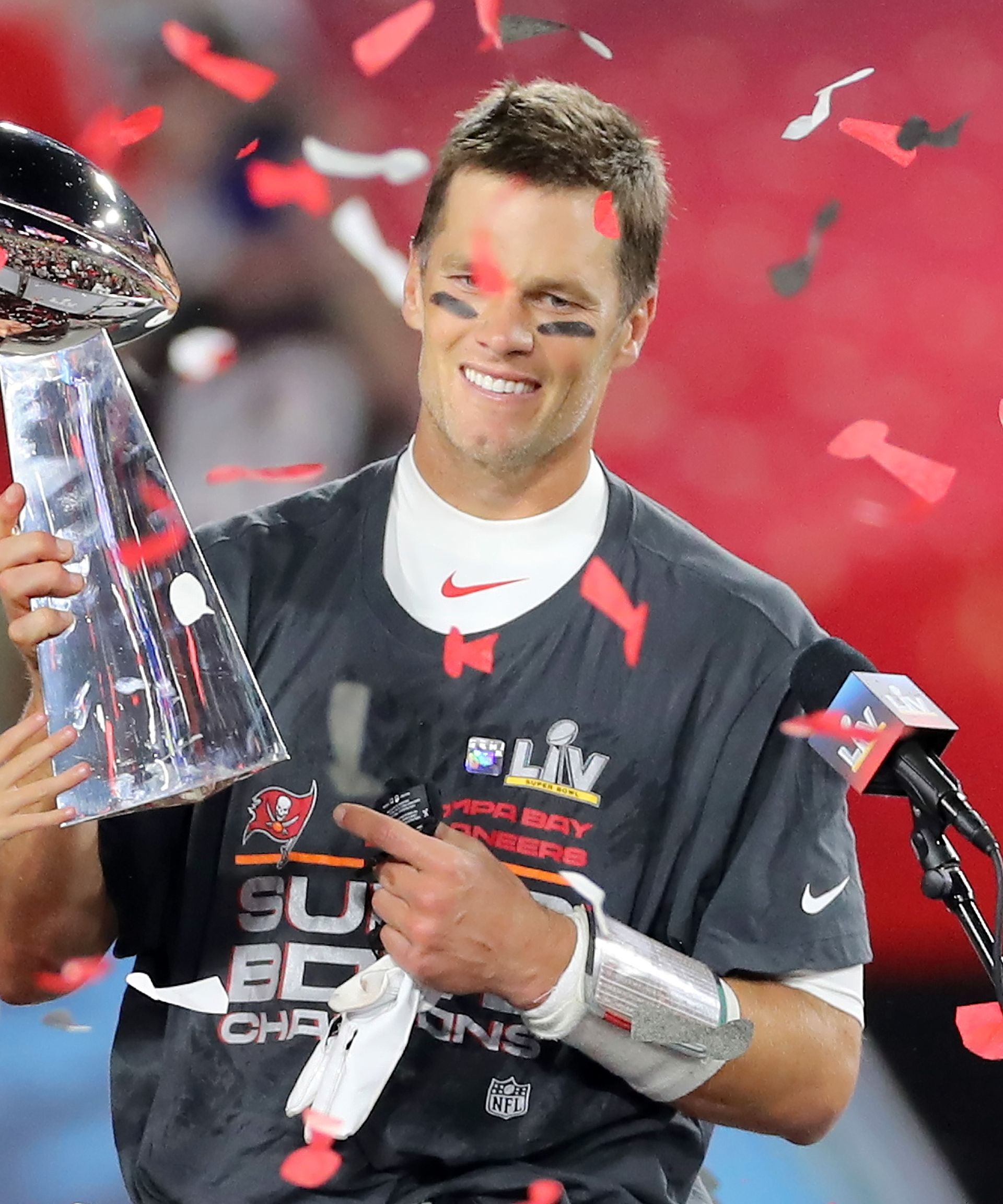 Tom Brady has a property portfolio totaling over $26 million, the New York Post reports (opens in new tab). Reports suggest he has also sold more than $140 million worth of real estate – making approximately a  $30 million profit from house sales alone. These are his most notable properties. 
1. Property on Indian Creek Island, Miami
Tom Brady and Gisele Bündchen's last investment was a $17 million home in the aptly named 'Billionaire's Bunker' on Indian Creek Island in Miami. 
A report by Page Six (opens in new tab) revealed that the couple renovated the property by knocking down the old 5,172-square-foot structure and building a new one in the same spot. 
The new mansion was described as an 'environmentally friendly, well-designed space, as both Tom and Gisele showed interest in home decor ideas in all their properties. The Post also shared that the home was a trove of luxury amenities – complete with a meditation garden, yoga terrace, multiple kitchens, and his-and-hers bathroom suites. 
2. Rental in Tampa Bay, Florida
Before the couple's moved to Indian Creek Island, Tom and Gisele rented Derek Jeter's mansion in Davis Islands, Tampa. Fox 13 (opens in new tab) revealed that the former professional baseball player built the 22,000-plus square foot house in 2011 before selling it for $22.5 million in 2021. 
With its seven bedrooms,16 bathrooms, and luxury home ideas shown throughout, the mansion was an unsurprising choice for the Brady family. However, while its interiors are impressive, its location was equally suitable for Tom – who was only around 20 minutes from the Buccaneers' Raymond James Stadium (home to the Tampa Bay Buccaneers). 
3. Mansion in Brookline, Massachusetts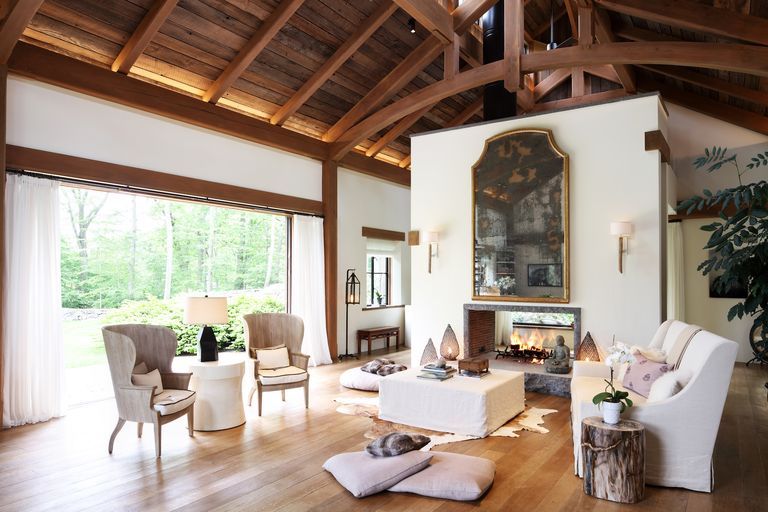 Tom Brady and Gisele Bündchen's mansion in Massachusetts was one of the couple's most beautifully-designed properties – boasting a contemporary country aesthetic through its natural color ideas and statement furnishings. 
The five-bedroom property centers on a 10,000-square-foot manor built by architect Richard Landry, a favorite of the couple (he also designed their home in Brentwood). The house sits adjacent to the 9th hole of The Country Club – the oldest country club in the United States, making it a dream home for those with an interest in golf and the country club scene. 
The pair had first marketed the east coast jewel in the summer of 2020 at $39.5 million; however, it eventually sold for around $7 million less in January 2021. 
4. Apartment in Tribeca, Manhattan 
Local property records (opens in new tab) indicate Tom and Gisele moved into a prestigious new-build, 70 Vestry, on Tribeca's waterfront. Architect Robert A.M Stern and Daniel Romualdez designed the Manhattan building that attracted the couple enough to move from their north-facing 6,500-square-foot 12th-floor apartment for a smaller unit, also on the 12th floor.
70 Vestry is located on the fringe of Hudson River Park, meaning their apartment came with panoramic water views as a standard. Designer Daniel Romualdez created the 'distinctively modern and warm' interiors that mirror the style of its fashionable postcode. 
5. Home in Big Sky, Montana
Tom and Gisele's home in Montana is rumored to be in the Yellowstone Club, described by the New York Post as a 'super-exclusive development in Montana where the rich and famous, such as Bill Gates,' live. 
Information about the property itself is limited, but reports from the Yellowstone Club site (opens in new tab) suggest that properties in the area start at $5.7 million, while some sell for up to $30 million. 
Residents are said to enjoy the unrivalled sporting opportunities in the area, including Yellowstone's golf course and clubhouse, where Tom has been pictured. There is also access to the Big Sky Resort, where the couple can ski on the 5,800 acres of ski slopes, and enjoy the fitness center and yoga classes. 
link